This is an Accessorize brand double-strand necklace which struck me as a Vanessa Abrams style choice. Mocked up with a colorful embroidered applique tank tunic that's just comfy and feminine, she'd cover up with a tough yet chic motorcycle jacket and finish the look off with a colorful scarf. All you need is the Vespa. Accessorizes amazingly with the Esprit Jacket up for offer.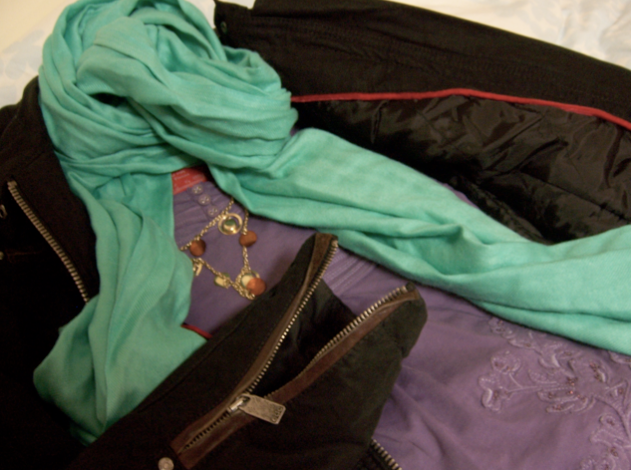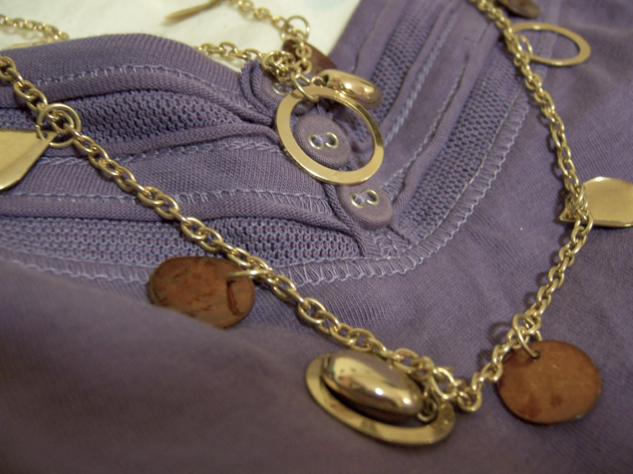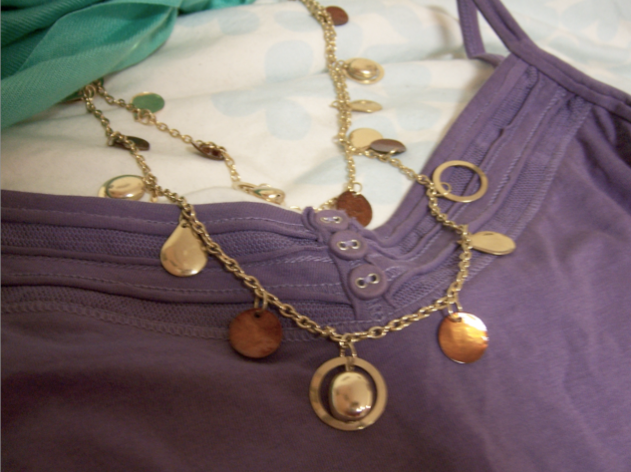 Asking: A firm 9 GBP + 2.50 s/h (UK) or $12 USD and please feel free to inquire after shipping costs to the US and other parts of the world.

Condition: Never been worn, no sticky tags or sticky tag gumminess, and spent its life wrapped in bubble wrap at the bottom of my jewelry box. Is hoping to find revitalized career with its new owner. :)

Payment Method:
Paypal only, please! I do not charge Paypal fees and all currencies are in USD or GBP.

Contact Info:
Please feel free to email me at marauderette@gmail.com with any questions. :)

All shipments within the UK are sent registered mail for the protection of both buyer and seller. I cannot be responsible for lost/stolen packages outside of the UK.

Thank you for looking, you rocking fashionistas!