The pink bowtie and the slouchy Candy Sugar brand school socks are now SOLD on their way to knock 'em dead in their new home!


Presenting an ensemble of brand-new Japanese schoolwear made by the popular gyaru brand Candy Sugar. I never got a chance to wear it so the pieces are still in their packaging and/or have their tags. As I will be moving out of my university flat and back home for Christmas I was hoping to lighten my luggage a bit and give my clothes a brand new home where they will be loved and used! Again, I never wore any of these—they were so cute, though!
If you need any further details or anything, please let me know. Enjoy!
Again, these are all brand-new, never-been-worn, creases-still-fresh items looking for a new home!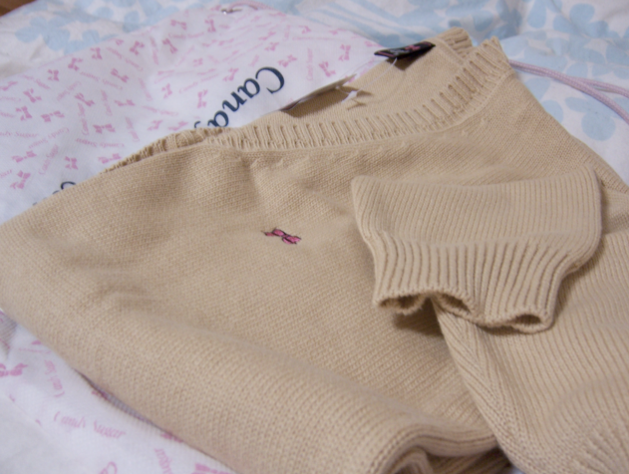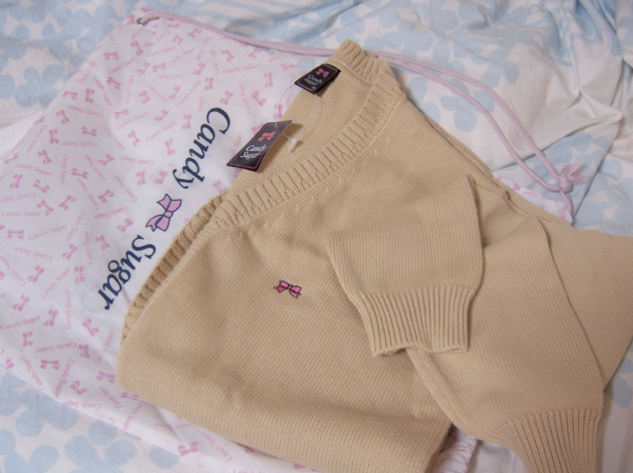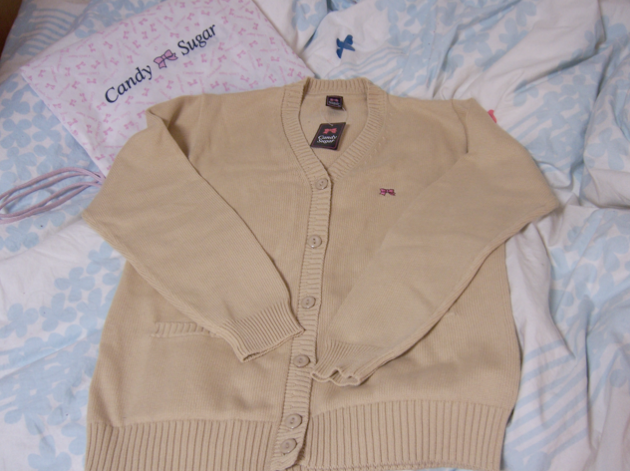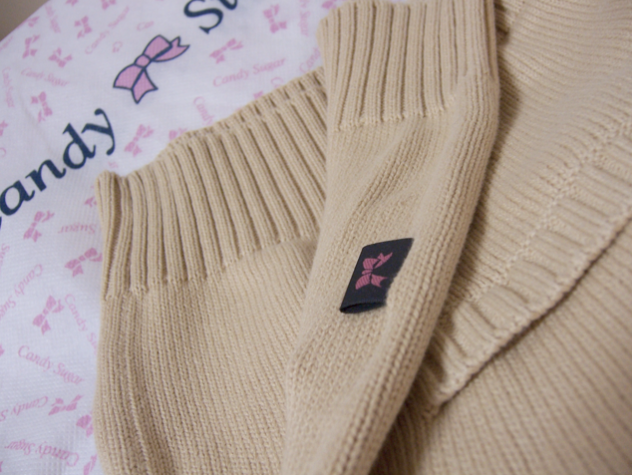 Candy Sugar V-Neck Sweater in Caramel, sz M.
Also, the sweater comes with its own Candy Sugar duster bag! It came free with my sweater so I'm passing it on. It's adorable with pink bows on it and the "Candy Sugar" type. I was going to use it as a little backpack when I wore the uniform but I never got around to it.
Firmly asking:
55 GBP + 5.00 s/h (shipping within UK)

or
$78 + $15.50 s/h (shipping to US)
To help with sizing, I am a petite 5'1" and usually wear an x-small-small in tops and this sweater wears baggy on me just like the girls in Japan!
Measurements:
36 cm shoulder to shoulder / 98 cm chest / 65 cm length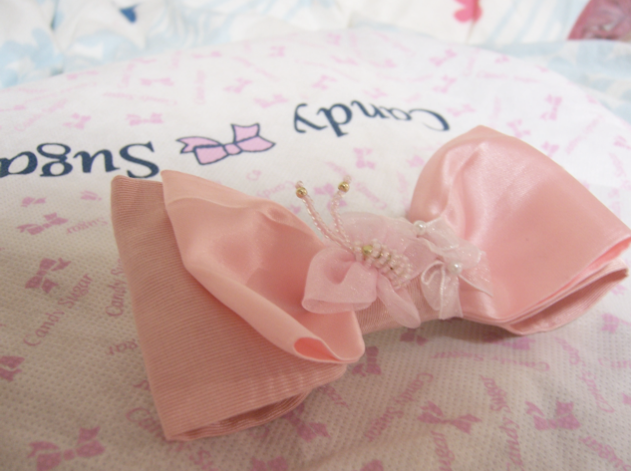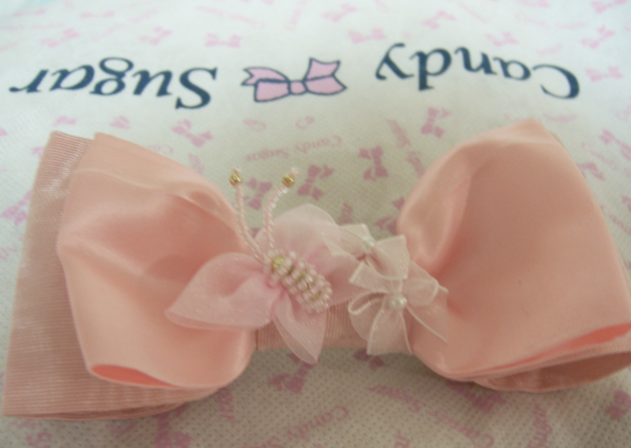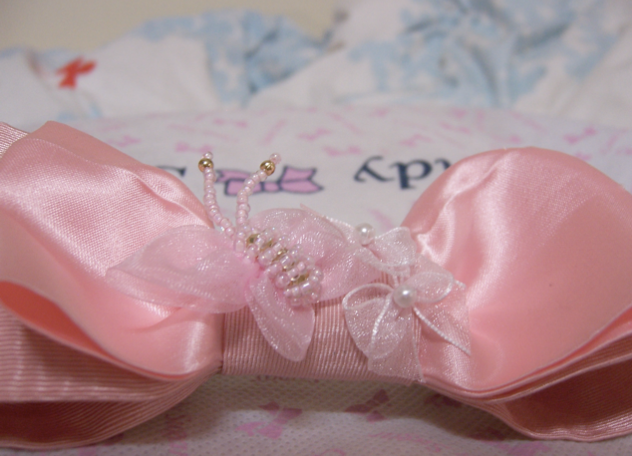 I had a hime bow custom-made for me by a tailor because I couldn't find any in stores and definitely none that were to my liking within my price range. I've grown a bit out of my Hime fashion so I'm also adding this to the mix! Sadly, I never wore this either! It looked very pretty sitting on top of my jewelry box, though. It's a large bow, measuring approx. 5" long, a definite hime-style bow styled meticulously after designs by Jesus Diamante.
4.70 GBP + 2.50 s/h (within UK) or $10+$3 s/h (shipping to US)
I will combine shipping to make it as convenient and economical for you.
Each item is shipped from England (and if shipped within the UK is sent recorded mail for both buyer and seller's protection. I had an experience a bit ago with mail I was waiting to receive getting lost so I got extra cautious! J)
Also, I am not charging PayPal fees.
Payment Method:
Paypal only, please! All currencies are listed in GPB or USD.
Shipping:
Fees are listed, through RoyalMail. Like I mentioned, when sent within the UK, I am securing it as much as I can with registered post but beyond that, I cannot be responsible for lost/stolen mail.
Feedback: On Etsy (recently updated and more feedback received. Search for user: Lilyscharm) / Ebay
Contact Info: marauderette@gmail.comThank you! I hope someone might give these a new home and if you have any questions, please, don't hesitate to ask.